JTI Romania is Top Employer for the tenth year in a row, being ranked second amongst the 31 companies locally awarded. The Top Employers Institute assessed about 20 criteria, such as people strategy, leadership, work environment, digital Human Resources, on-boarding, talent attraction, development policies, learning, well-being, rewards and recognition.
Alexander Pitchka, General Manager JTI Romania, Moldova and Bulgaria: "In 2023, JTI celebrates 30 years in Romania. It's a time to reflect upon how far we've come and move ahead with confidence! We have built a successful business here and a great organization, thanks to our employees' hard work and engagement. This award is yet another proof that the company does the right thing for its people and values them greatly. The certification also represents our commitment for the future towards our more than 1,300 employees, society, and the Romanian state. We intend to continue to invest in our people development, in community life and to support the law enforcement authorities in their fight against contraband. We are here to stay and to grow".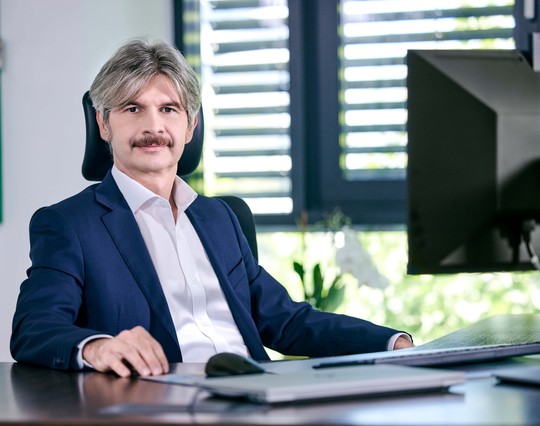 "JTI is one of the first international companies to start producing in Romania, back in 1994. Since then, we have continued to invest in our factory, to upgrade our equipment and increase production capacity. We are going to finalize the latest investment program of EUR 60 million announced in 2021, which makes our factory play a key role in JTI's sourcing to the European Union markets. About 75% of the products manufactured here in Bucharest go to export, due to quality products and high working standards. All this has meant effort, hard work, and commitment. The Romanian team can be proud of their achievements, they are top employees working for a Top Employer", added Jamie Dunlop, Factory Lead, JTI Romania.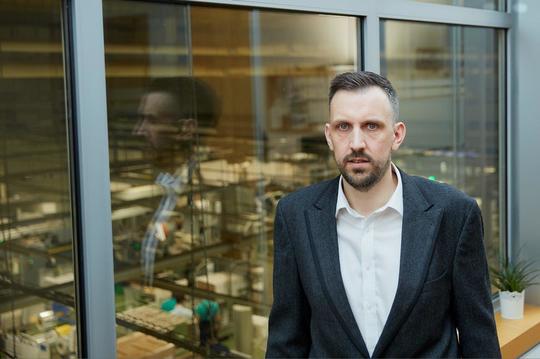 "This certification recognizes the long term of JTI's excellent employment conditions and best-in-class people practices. If our people fulfil their potential and they can be authentic within the organization, the company will overachieve its business objectives. We have a great culture here, built every day by each one of our employees. We will continue to improve our people practices and adapt to the dynamics of the labor market, because we want to consolidate our status as a Top Employer, for the current team and for the future colleagues as well. We aim to have passionate people, with a one-team spirit and an open mind. People who want to know who they really are and what they like to do", said Vaida Vegelyte-Carvalho, People & Culture Director JTI Romania, Moldova and Bulgaria.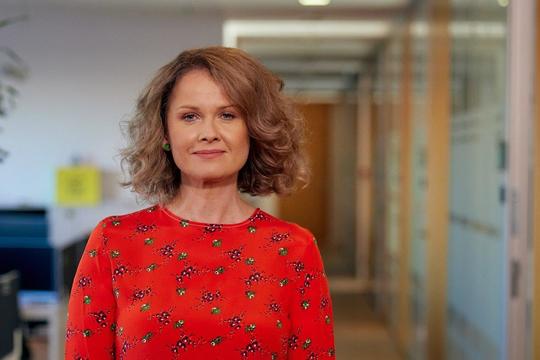 For the first time, JTI Romania has also been certified for the Global Equality Standard (GES), after an evaluation realized by Ernst & Yang (EY). EY's GES is the only Diversity & Inclusion (D&I) certification that measures equal opportunities on a global scale, including Equal Pay assessment that confirmed that JTI Romania equally rewards its employees for similar competencies regardless of gender.
Globally, JTI has been recognized as one of only 15 Top Employers. The company is a Top Employer in 62 countries.
JTI is one of the first multinational companies established locally and has so far invested over 250 million euros in Romania.
JTI started its business in Romania in 1993, and since then has been actively involved in community life: the company is a partner of the Sibiu International Theatre Festival, the Transylvania International Film Festival, national musical tours in small cities, `Coolsound` and `A hand for the poet` projects, official sponsor of the Gigi Caciuleanu Romania Dance Company. JTI Romania was awarded by the Foreign Minister of Japan, for its efforts to promote Japanese culture in Romania. JTI supports the Japanese Garden in Herastrau Park, the Tea House within the National Museum of Art and the Centre for Romanian - Japanese Studies within the Romanian American University. "JTI Encounters", an event launched in 2000, has become a national cultural brand in contemporary dance. Since 2000 the company has supported JTI Scholarships for Journalists, also being a partner of Internship 2.0. Since 1998, the company has developed `Seniorii JTI` program, through which more than 40 elderly people from 2nd District receive a daily meal. The company also sustains social projects across the country, being partner of Samusocial, Ateliere fara frontiere, ARC, SoSiSeSa and other NGOs, aiming to support inclusive programs and people in distress.
JTI is a leading international tobacco and vaping company with operations in more than 130 countries. Headquartered in Geneva, Switzerland, JTI employs over 48,000 people. JTI is a member of the Japan Tobacco Group of Companies. For more information, visit www.jti.com.
Top Employers Institute is the global authority on recognizing excellence in People Practices. Established over 30 years ago, Top Employers Institute has certified 2 053 organizations in 121 countries/regions. These certified Top Employers positively impact the lives of over 9.5 million employees globally.